20+Best New Year 2022 Messages: New Year 2022 is almost knocking at the door and the world is ready to welcome it with open arms. People all over the world are looking forward to welcoming 2022 and bid goodbye to the challenging year 2021.
The beginning of the new year is the right time to look forward to new beginnings and this time more than ever the hope is that 2022 brings health and prosperity to all. Here are some Happy New Year 2022 greetings, messages, images and quotes that you can share with your friends and family.
Happy New Year Wishes, Quotes, Messages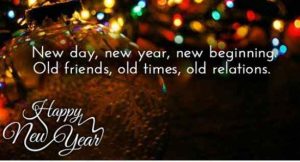 Warm wishes on New Year to everyone. Let us open our arms to welcome another amazing year into our lives.
Another New Year means another chance to shine bright, another opportunity to achieve our goals. Happy New Year to everyone.


Happy New Year Message Sample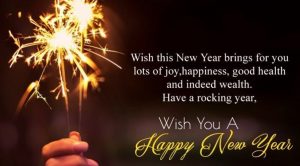 May we all come together and welcome this New Year with high spirits and celebrations to remember. Happy New Year to everyone.
May the bright and beautiful colors of the New Year fill our lives with happiness and positivity. Wishing everyone a blessed and Happy New Year.


Happy New Year Wishes for Friends and Family

Sending my love and warm greetings on New Year to my family and friends who paint my life red with their love, care and affection.
Happy New Year to the people who mean the world to me. I wish I am always surrounded with you all and I want nothing else.


Happy New Year 2022 Messages for Whatsapp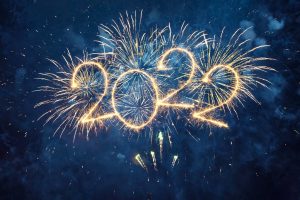 Happy New Year to everyone. Don't forget to bid goodbye to this year in style and welcome the new one with great zeal.
It is time to thank God for giving us another amazing year and keep our positivity alive for the upcoming one. Happy New Year to you.
Example of Happy New Year Messages 2022 and Quotes in English
May this New Year bring into your life all the happiness and good times with your loved ones… May there be more opportunities that bring more success to you making this year memorable in every sense… Happy New Year to you…. May you have a sparkling and smiling future.
I wish that the beginning of this year marks the end of all the negativities and problems in your life and let there only be happiness and excitement to make it the most wonderful time for you and your loved ones…. With lots of love I wish you a Happy New Year my dear.
I pray 365 days will be filled with happiness and success. I pray for 52 weeks of a fun-filled life. I pray for another year of prosperity. Wishing you a very Happy New Year.
Let us make way for happiness and goodness this 2022. Wishing you and your family a very Happy New Year. May your life shine with a new chapter this year.
May this New Year, you achieve all your objectives. May you get success in life. May you have a wonderful 2022. Wishing you Happy New Year.
Every year is a new chapter in life. Let the year of 2022 be the best chapter of your life. Warm New Year wishes to you and your family as we enter the new times.
It's time to forget the sadness in the past, remember good memories and celebrate a new beginning. It's time to welcome and unfold a new page in our life. Happy New Year.
The old year is setting down. As the New Year dawns I hope it gets filled with the promises of a brighter tomorrow. Happy New Year.
New dreams, new hopes, new experiences and new joys, new rays of hope. Wishing all my dear ones a very happy new year.
May all your dreams come true, may all your wishes be fulfilled. May your life be filled with all the happiness you deserve. Wish you a bright and prosperous happy new year.
There is always a time to come and time to go. I pray that all the evil and sadness leaves you and happiness creeps into your life. Wish you a very happy new year.
Read Also : Christmas Message 2021 for Husband in Heaven